Brad Granath, MD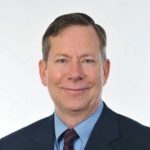 Family Medicine with Surgical Obstetrics
Dr. Bradford Granath graduated from the University of Washington and then attended medical school in Tulsa, Oklahoma. He completed his Family Medicine residency at David Grant Medical Center in California and his Obstetrics Fellowship at Family Medicine Spokane. Brad served in the United States Air Force in Washington D.C and as faculty at the Uniformed Services University of Health Sciences in Bethesda, Maryland.
Brad has worked for the last 14 years as a small town doctor in rural Nevada delivering approximately 100 babies per year and assisting in the start-up of a Family Medicine residency.
Brad was recognized as the Nevada Rural Family Physician of the Year in 2012.
Brad comes to Valley Family Medicine with a passion for training Family Physicians to do maternity care. He provides the full scope of family care including delivering babies, newborn care, preventive services, women's health, men's health and problem oriented care. He is skilled in performing many procedures including vasectomies.
Brad's philosophy is to be the personal doctor for his patients, getting to know them well so he can do everything possible to help them reach their life goals. He also enjoys hiking and skiing in the Cascades with his wife and four adult children.